◆ Flat roof Prefab House-Economic and environmental eco-friendly type building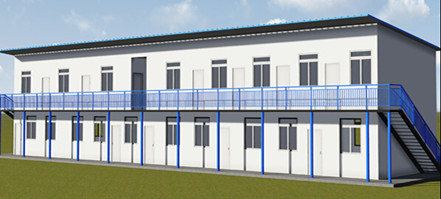 ◆ Product Feature
1,Attractive appearance, quickly installation, big steel content, knock-down type, flexible transportation.Its recycle life time is more than 8 times with excellent performance on anti-seismic, anti-typhoon, durable etc.
2,wall system: our exterior wall panel have many different types for choosing(single layer steel PPGI sheet, sandwich panel with EPS ,Rockwool, XPS, Fiber, PU). Partition wall can be divided at you will. The panel has excellent performance on fireproof, waterproof, dampproof, heatproof, soundproof.
3,Design is strictly according to GBH17-88/GBJ18-87
The whole building structure:span calculation way: within 5K,single and double layers'span 1K=1820mm,the whole building's stability increase by length h(>6);
Roofing structure: triangle truss with 40mm angel purlin,M12*25 bolts, roof panel types same as wall panel for choosing;
Flooring structure horizontal beam with C type purlin and T=15mm plywood flooring;
main supporting system double 8C steel post with bracing in the middle between two posts;

◆Regular Spec Sheet

Model No

W(mm)

L(mm)

H(mm)

ZSAD-S01

2K

nK

3P

6P




ZSAD-S02

3K

nK

3P

6P

9P

ZSAD-S03

4K

nK

3P

6P

9P

ZSAD-S04

5K

nK

3P

6P

9P
Remarks:standard type is 3K,mT * nK *aP K=1820mm P=950mm N min. is 2 and should be integer
◆Parameter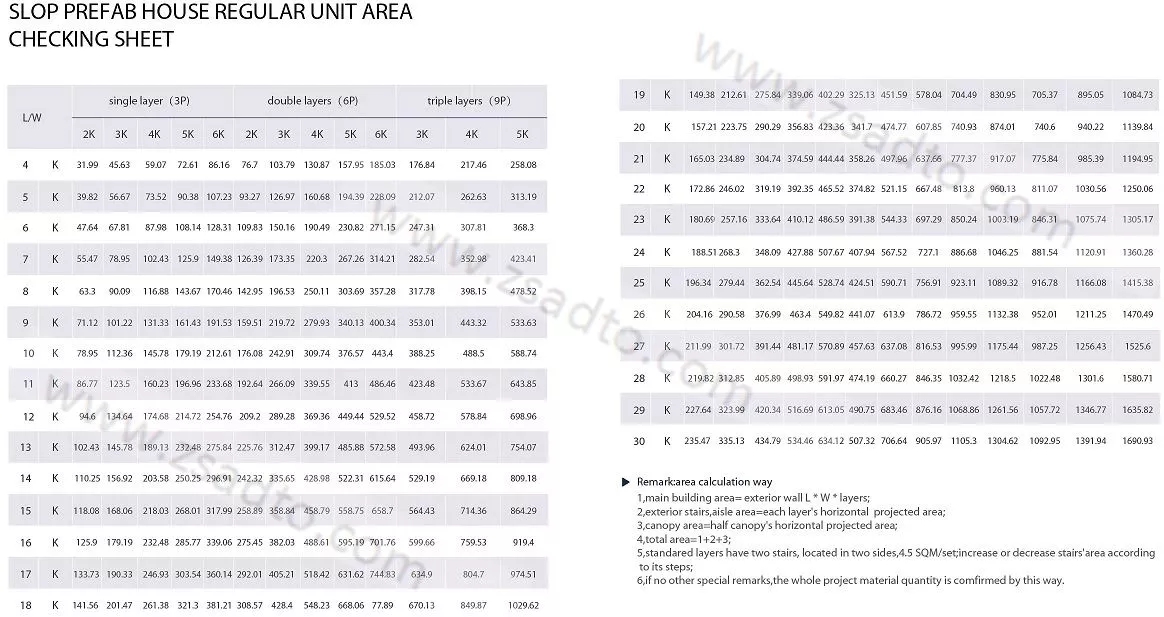 ◆ Material spec and photos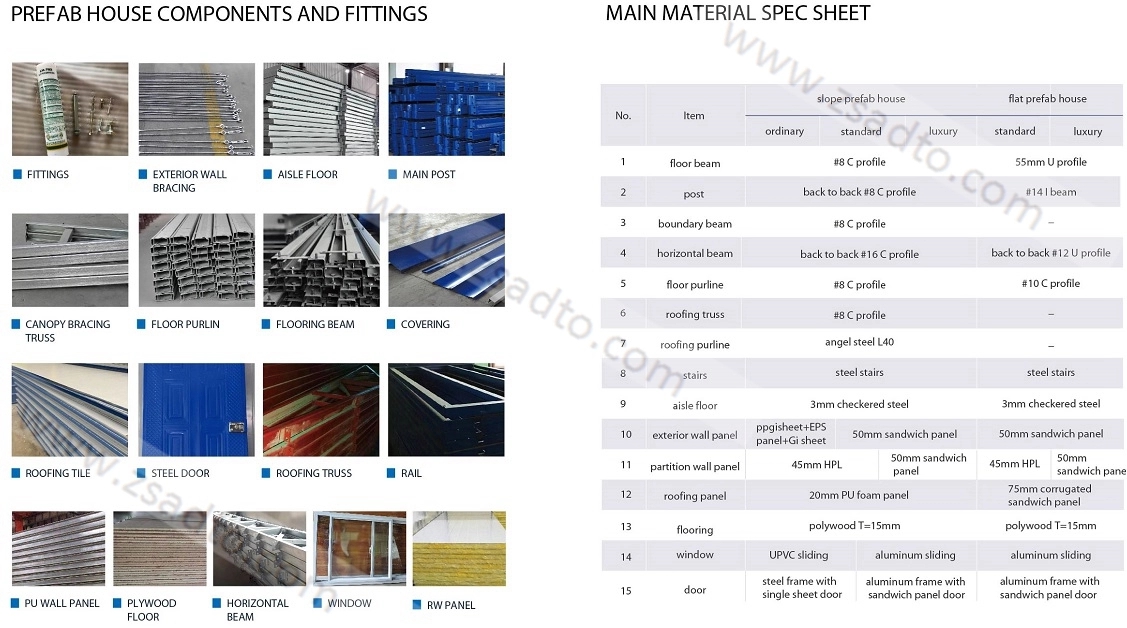 ◆ Slop prefab house layout and section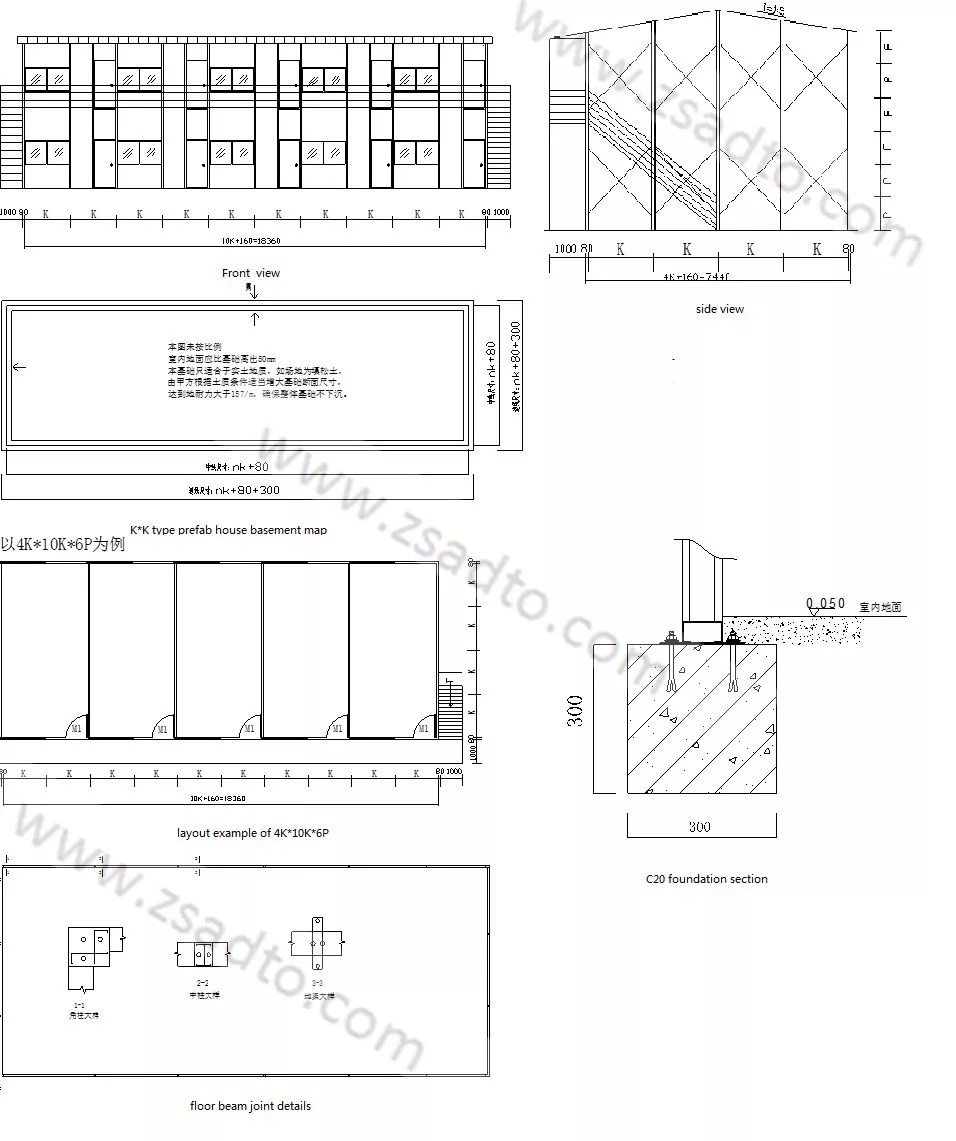 ◆ Application:
Our prefab house is widely used in construction jobsite as temporary office building, accommodation house, canteen, warehouse. Also can be used as city municipal, commercial or other using temporary house ,like temporary school ,hospital parking, maintenance department , scenery district vacation house, disaster relief etc.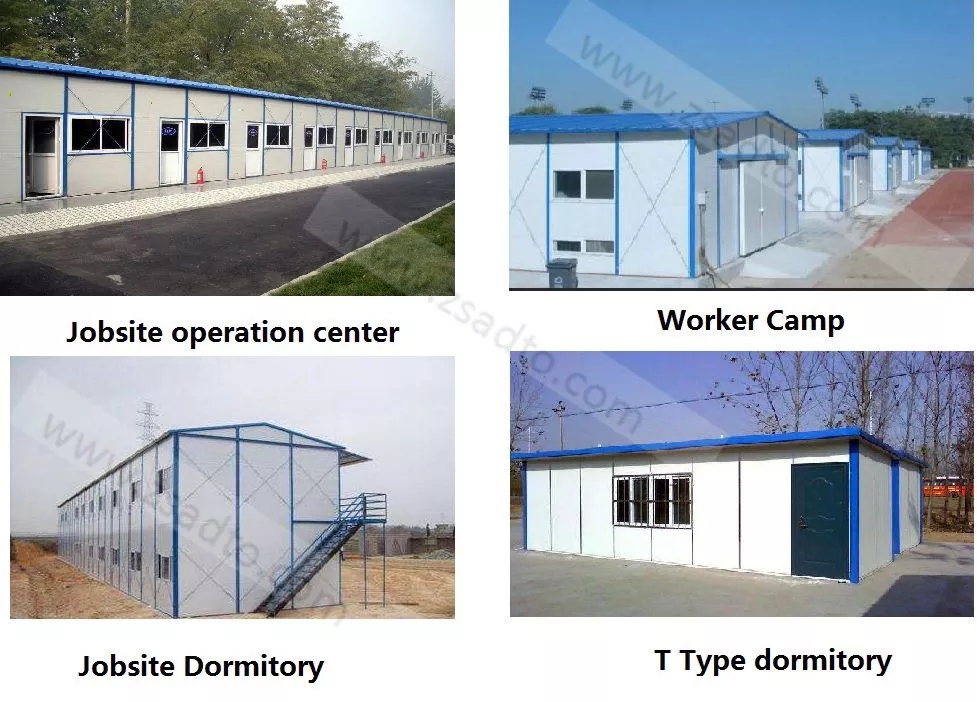 ◆ Installation and Loading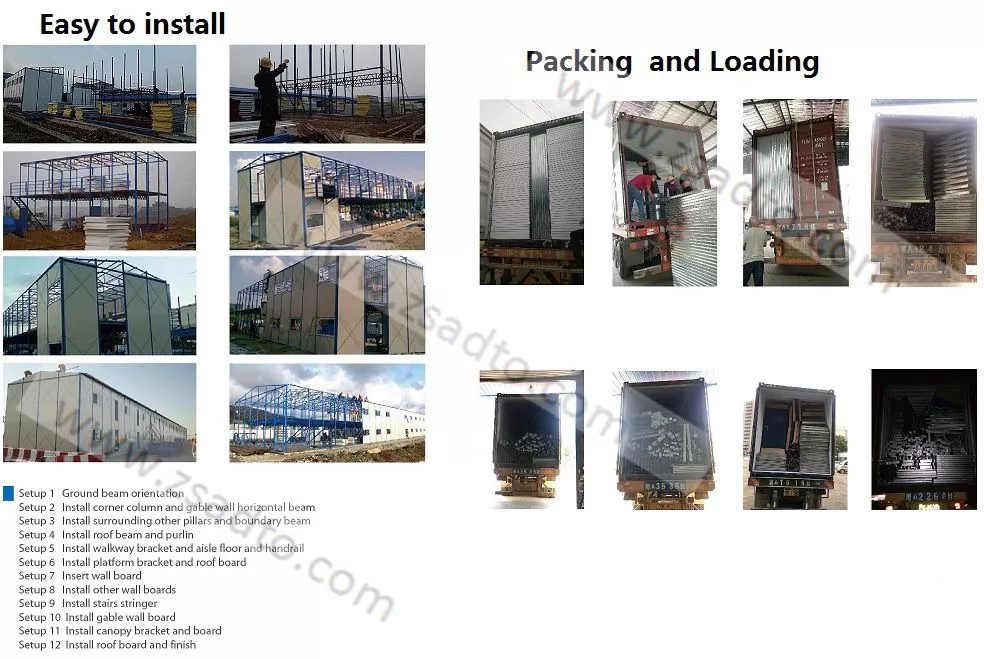 If you want to know more,pls contact us immediately!