Steel structure canopies are usually build as aisles to connect two adjacent buildings. At times, they are also used above the building's doorways or balconies on top to keep the rain off, increase usable area or prevent falling object. Steel structure carports are mainly used to protect the vehicle and prevent damages which are from environmental factors such as heavy rain and sunlight exposure to the vehicle. So, what are the superiorities of steel structure carports and canopies? Here we'll talk about this topic.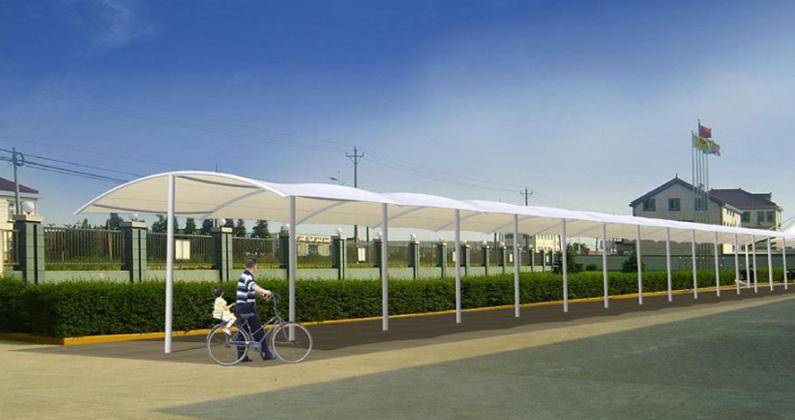 1、Great Durability
In winter, damages for outdoor buildings which caused by cold weather is annoying. You will never except that the canopies can only be used for a short time due to the harm of frozen snow. Steel structure canopies mainly adopt thermal insulation materials, which have good heat preservation. In summer, they are also resistant to the heavy wind, rainstorm and high temperature. Moreover, steel structure buildings have long service life as they are of high quality
2、High Degree of Comfort
The high-efficiency energy-saving system adopted in steel structure carports and canopies ensures high degree of comfort. This system has great respiratory function, which can adjust the humidity of the air as well as create excellent ventilation effect
3、Excellent Aseismic Properties
When it comes to the aseismic properties of steel structure buildings, some people may say that they are not live in a seismic zone and totally cannot take any benefit from this advantages. But caution is the parent of safety. Choosing steel carports and canopies means provide yourself another insurance in disguise
As a professional steel structure building supplier, we are able to ensure the quality and escort your safety.